Truck Accidents in New Jersey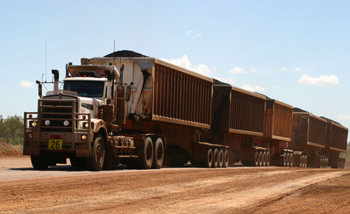 New Jersey is known for its iconic turnpike as well as being a major conduit for trucks delivering goods including hazardous materials to New York and throughout other major destinations in the Northeast. With thousands of trucks traveling our highways each year, there are inevitable accidents and tragedies.
There are over 130,000 people injured in truck accidents each year with nearly 90 percent of commercial truck accidents having human error as the main reason for these accidents. Although about 22 percent of these accidents result in an injury, more striking is that 98 percent of all accidents involving semis, which are the bigger trucks, result in at least one fatality.
Your 3,500 pound car is no match for an 80,000 pound motor vehicle behemoth so as a result, commercial carriers are held to a higher standard regarding safety on all New Jersey and interstate highways.
Causes of Trucking Accidents
There are various factors that are responsible for trucking accidents:
Drugs and alcohol
Speeding
Inadequately secured loads
Poor pre-trip inspections
Fatigue
Distractions
Brake failure
Defective road design
Driver fatigue is a major factor in truck accidents. Truckers spend long hours in their cabs and either from lack of sleep, the monotony of the open road or from logging more hours than permitted, drivers fall asleep or are unable to react in time to dangerous situations.
Truckers and trucking companies are regulated by state and federal standards. The Federal Motor Carrier Safety Administration (FMCSA) establishes standards and guidelines for drivers and their employers to follow or face stiff fines and other penalties. These include regulations regarding driving hours, record keeping and drug testing policies. Further, truck drivers must obtain medical certificates from the Department of Transportation confirming their fitness to drive if engaged in interstate commerce.
Hours Regulations
Federal regulations mandate that truck drivers must spend a minimum of 10 hours between shifts and may not drive more than 60 hours in any one week. Further, truckers may not drive more than 11 hours in one day or to work more than 14 hours in a 24-hour period.
Trip Logs
Commercial carriers are required to keep logs for their drivers detailing each trip, hours driven, mileage, destination and cargo. Many trucks have black boxes on-board that record the truck's speed and other data that can be vital in determining how an accident occurred. The US Department of Transportation recently recommended that all trucks have elog books or onboard electronic devices to eliminate record falsification and to prevent drivers from exceeding the federally mandated number of hours that a driver is permitted to drive.
Speed and Stopping Distances
According to the FMCSA, speed was the most common factor in truck accidents. Trucks are not allowed to travel more than 55 miles per hour though most passenger car drivers would tell you that many trucks that pass them on the freeway exceed that limit. Since trucks require much longer times and distances to safely stop, truckers are advised to take as much as 10 seconds longer than usual to ensure an adequate perception-reaction and braking time.
Pre-Trip Inspections
Drivers are trained to conduct pre-trip investigations, which includes checking their tire pressures and treads, engines, and securing and balancing their loads. Their failure to perform an inspection, note it, or to do it adequately is a factor in many accidents and a basis for establishing liability in an accident.
Drug Testing and Hiring
Trucking companies must have drug testing policies and procedures in place and to adhere to strict reporting laws. Some companies, though, have been found to falsify records, to conduct few or no drug screenings and to hire drivers with poor driving records or serious criminal backgrounds.
Liability in Trucking Accidents
Truck accidents are a different animal from a car accident. Attorneys who take on truck accident cases should be knowledgeable about the state and federal regulations that may be applicable to a certain case and to determine if a truck driver or company's failure to adhere to a particular regulation was a substantial factor in causing injuries to their clients.
In many cases, a black box, or engine control modules similar to those found on airplanes, can record a driver's actions and maintain data regarding speed, engine malfunctions, braking behavior and other operating details that could reveal how an accident occurred.
Consult an Experienced New Jersey Truck Accident Lawyer
Truck accidents often involve complex issues of liability and evidence. Consult with a lawyer and law firm with a record of successfully prosecuting truck accident claims to have your case evaluated.  These cases demand a thorough understanding of how trucks operate and of the industry itself so that you can obtain the compensation your particular case deserves.
Further Information
If you need any further information or require the services of an Truck Accident attorney in New Jersey please do not hesitate to contact us.